Dr. Richard Cicala, D.C.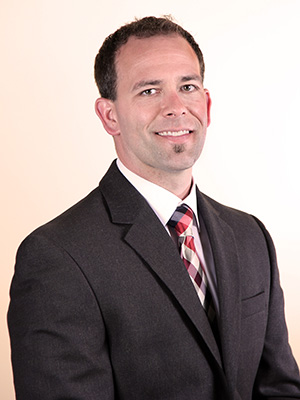 Dr. Richard Cicala is committed to providing the best chiropractic care to anyone in need. He attended Palmer College of Chiropractic in Davenport, Iowa. On his way to obtaining a Doctorate of Chiropractic degree, Dr. Cicala was recognized with several awards and honors. While at Palmer, Dr. Cicala was selected to be a part of a Chiropractic Mission trip to Brazil. During this trip the group ended up adjusting around two thousand people in a 10 day stay.
Upon graduation, Dr. Cicala interned here at Balanced Living Chiropractic under the direction of Dr. John Kowalczyk. After the internship, Dr. Kowalczyk and Dr. Cicala continued to work together for a year when Dr. Kowalczyk decided to focus on his second practice in Midland, MI and sold the practice to Dr. Cicala.
Dr. Cicala is a chiropractor that specializes in the NUCCA / Orthospinology / Activator procedures, a well-researched chiropractic technique, which gently re-aligns the spine without any twisting, popping, or cracking. The NUCCA system is a painless and safe spinal correction that restores body balance and increases the body's natural healing ability.
Dr. Cicala was born and raised here in the metro-Detroit area and is proud to serve and bring this special procedure to the area. His passion for healing people with the NUCCA/Orthospinology/Activator procedure has led him to grow the practice quickly. Dr. Cicala was introduced to this technique when his own mother was struggling with multiple fibromyalgia type symptoms with no relief from any other modality. With just one adjustment his mother started to regain her life back and led him to share and treat thousands of patients to date. He is married to his beautiful wife Melanie and has three young children Kinsley, Langston and Kadience. He is very passionate about his work and wishes to touch thousands of lives over his career.
Check out Dr. Richard Cicala's Reviews
Dr. Chad Wilhelm
Dr. Wilhelm joined Balanced Living Chiropractic and Corporate Chiropractic Works as a Doctor of Chiropractic in June of 2018. A newly minted Doctor, Dr. Wilhelm has proven himself to be an invaluable member of the Balanced Living and Corporate Chiropractic Works team. Dr. Wilhelm attended Palmer College of Chiropractic and graduated in June of 2018. While at Palmer, his staff doctors also praised Dr. Wilhelm for his exceptional client skills and adjustment capabilities, qualities of which will make Dr. Wilhelm an exceptional fit in the Balanced Living Chiropractic and Corporate Chiropractic Works communities.
Prior to chiropractic college Dr. Wilhelm attended Grand Valley State University in which he was a D2-college athlete and obtained his Bachelor's degree in Biomedical Sciences in 2014. Dr. Wilhelm currently a resident of Royal Oak, remains proud of his time as a college athlete as he served as the captain of the Grand Valley Laker Hockey Team during his undergraduate education, receiving consistent recognition and leading his team to several championships during his athletic career. Being a collegiate athlete is an experience that Dr. Wilhelm attributes to the discovery of his passion for the human body and wanting to learn the most successful techniques to allow the body to achieve its maximum potential. Dr. Wilhelm is excited and eager to help many more patients to come. He hopes to make a difference and push his patients to reach their goals of a pain-free life with maximum mobility and healthy living.
Get relief that lasts!
Tired of being held back from doing the things that you want to do?
Make an Appointment Today