Balanced Living Chiropractic-Corporate On-Site Division
Over the past 10 years, we have seen how busy people are becoming or seem to be…over time this hampers your health because it comes last! We have decided to do something about it and come to you!
Also, as employee wellness programs continue to expand, more and more employers are adding on-site chiropractic to their list of benefits. This popular service has benefits for both the employer and employees who use the service and should be a part of every company's wellness program.
What Is On-Site Chiropractic Care?
When a company adds on-site chiropractic care as an employee benefit, a licensed Doctor of Chiropractic comes to the place of employment a certain amount of times per month. This could be monthly, every other week or even once a week, depending on the needs and the size of the company.
During this time, the chiropractor will meet with any employees who want to be treated. To get started, employees will undergo a consultation with the Doctor of Chiropractic that includes not just musculoskeletal issues but also focuses on nutrition, lifestyle, and exercises.
Once the patient's complaint has been evaluated, a treatment plan is set up and treatment begins right away. Due to space and equipment constraints of offering on-site chiropractic care, the most common on-site treatments are manual chiropractic adjustments and some soft tissue work. Specialty treatments may require the employee to make an appointment at the chiropractor's office or with another specialist.
The Benefits of On-Site Chiropractic Care
Both employers and employees benefit from on-site chiropractic care in the form of cost-savings, time-savings and improved health and wellness.
Employer benefits include:
Reduced overall cost of healthcare. Chiropractic care can prevent small aches and pains from becoming debilitating conditions that require intensive treatment. The more intensive treatment employees require, the higher the employer's overall healthcare costs will be. Chiropractic adjustments that head off these problems and prevent those claims from ever being made.
Employees use less PTO to travel to and from doctor appointments during the weekday. A visit with an on-site chiropractor runs just 5-15 minutes, depending on the services needed. An off-site visit, by contrast, likely requires at least one hour, factoring in travel time and office wait time. This leads to less disruption of the work day and less time that employees are absent.
Improved employee morale. Employees like to feel appreciated. When employers bring in a service like on-site chiropractic care, employees know their well-being is cared about.  Many are happy just to have this additional "perk" of working for their employer.
Cost-effective use of healthcare funds. Instead of conducting a wellness program that is aimed at smokers or overweight employees only, for example, on-site chiropractic services reach a far wider audience making them more cost-effective and far-reaching than more targeted wellness programs.
Employee benefits include:
Less use of PTO. As mentioned above, if the chiropractor comes to their place of employment, workers don't have to use PTO to get to their appointments. In as short amount of time as a coffee break, they can get their adjustment and be back to the desk without having to touch their PTO accruals.
Improved health. We feel better when we're not in pain. Chiropractic treatments can alleviate aches and pains in a quick and non-invasive manner. Chiropractors also focus on whole body wellness. This means the Doctor of Chiropractic can advise the patient about lifestyle choices and be a resource for healthier living.
Individual attention. An on-site Chiropractor can address each employee's individual needs and health concerns on a wide range of topics. If referrals to a specialist are needed, the Doctor of Chiropractic can provide those as well. This can cut down on the number of employees who put off seeing a doctor because it's inconvenient to do so and also put patients in touch with the right doctor sooner instead of having to see specialist after specialist to get a diagnosis.
How Much Does It Cost?
Costs for on-site chiropractic care vary based on the frequency of visits and how many patients the chiropractor sees. There are a few different ways the program can be set up. They include:
Employee-based pay plans. In this case, the employees themselves pay for the care up-front or at the time of service.  If the employees have chiropractic care already offered as a benefit under the company insurance plan, we will provide them with a super-bill which they can submit to the insurance company for possible reimbursement.
Company paid plans. In this case, the company offering the benefit would pay the chiropractor a set fee based on a monthly contract. The fee is determined based on the number of hours the chiropractor is expected to be on-site and/or the number of patients he or she is expected to treat.
Company subsidized plans. This is a hybrid of the two plans mentioned above. The employer will set up the contract with the chiropractor and pay a portion of the fee with employees who use the service paying the rest of the fee at the time of treatment.
How Often Does The Chiropractor Visit?
The frequency of visits to the business site will be different for every company. The size of the business has the biggest impact on the frequency of visits. A small company with less than 25 people may only need a visit once a month, whereas companies that have more than 100 employees might need weekly visits.
Your Corporate Care Chiropractors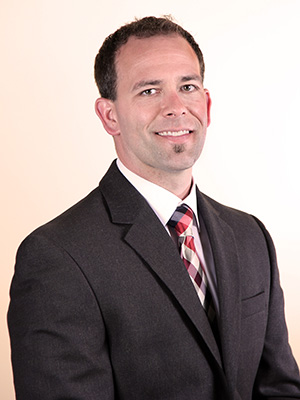 Dr. Richard Cicala, D.C.
Dr. Richard Cicala is committed to providing the best chiropractic care to anyone in need. He attended Palmer College of Chiropractic in Davenport, Iowa. On his way to obtaining a Doctorate of Chiropractic degree, Dr. Cicala was recognized with several awards and honors. While at Palmer, Dr. Cicala was selected to be a part of a Chiropractic Mission trip to Brazil. During this trip the group ended up adjusting around two thousand people in a 10 day stay.
Upon graduation, Dr. Cicala interned here at Balanced Living Chiropractic under the direction of Dr. John Kowalczyk. After the internship, Dr. Kowalczyk and Dr. Cicala continued to work together for a year when Dr. Kowalczyk decided to focus on his second practice in Midland, MI and sold the practice to Dr. Cicala.
Dr. Cicala is a chiropractor that specializes in the NUCCA / Orthospinology / Activator procedures, a well-researched chiropractic technique, which gently re-aligns the spine without any twisting, popping, or cracking. The NUCCA system is a painless and safe spinal correction that restores body balance and increases the body's natural healing ability.
Dr. Cicala was born and raised here in the metro-Detroit area and is proud to serve and bring this special procedure to the area. His passion for healing people with the NUCCA/Orthospinology/Activator procedure has led him to grow the practice quickly. Dr. Cicala was introduced to this technique when his own mother was struggling with multiple fibromyalgia type symptoms with no relief from any other modality. With just one adjustment his mother started to regain her life back and led him to share and treat thousands of patients to date. He is married to his beautiful wife Melanie and has three young children Kinsley, Langston and Kadience. He is very passionate about his work and wishes to touch thousands of lives over his career.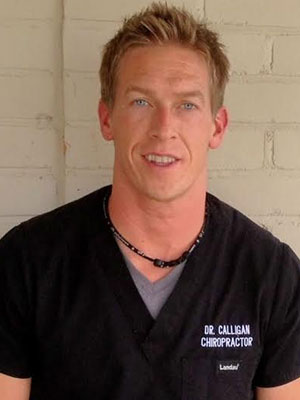 Dr. Cody Calligan, D.C.
Dr. Cody Calligan is a native of Hillsdale, Michigan. He received his Bachelor of Science degree in chemistry from Hillsdale College where he graduated Magna Cum Laude. While attending Hillsdale College he was a member of both the varsity football and the men's track and field teams. He then went on to receive his Doctor of Chiropractic degree from the prestigious Palmer College of Chiropractic, the fountain head of chiropractic science. He graduated Suma Cum Laude, and received honors for both Academic Excellence and for his work in the Sports Injury and Rehabilitation Department.
Dr. Calligan interned under Dr. Stacey Conrad, the former team chiropractor for the Indianapolis Colts. Dr. Calligan is highly trained in some of the latest, innovative and state of the art treatments available to patients. Dr. Calligan specializes in sports injuries and extremity problems. He is certified in both Graston Technique and A.R.T. (Active Release Technique).
Dr. Calligan has extensive experience in treating a wide variety of patients from newborns to geriatrics, and weekend warriors to professional athletes. In his free time he enjoys working out, playing sports, and spending time with his friends and family.
Dr. Chad Wilhelm
Dr. Wilhelm joined Balanced Living Chiropractic and Corporate Chiropractic Works as a Doctor of Chiropractic in June of 2018. A newly minted Doctor, Dr. Wilhelm has proven himself to be an invaluable member of the Balanced Living and Corporate Chiropractic Works team. Dr. Wilhelm attended Palmer College of Chiropractic and graduated in June of 2018. While at Palmer, his staff doctors also praised Dr. Wilhelm for his exceptional client skills and adjustment capabilities, qualities of which will make Dr. Wilhelm an exceptional fit in the Balanced Living Chiropractic and Corporate Chiropractic Works communities.
Prior to chiropractic college Dr. Wilhelm attended Grand Valley State University in which he was a D2-college athlete and obtained his Bachelor's degree in Biomedical Sciences in 2014. Dr. Wilhelm currently a resident of Royal Oak, remains proud of his time as a college athlete as he served as the captain of the Grand Valley Laker Hockey Team during his undergraduate education, receiving consistent recognition and leading his team to several championships during his athletic career. Being a collegiate athlete is an experience that Dr. Wilhelm attributes to the discovery of his passion for the human body and wanting to learn the most successful techniques to allow the body to achieve its maximum potential. Dr. Wilhelm is excited and eager to help many more patients to come. He hopes to make a difference and push his patients to reach their goals of a pain-free life with maximum mobility and healthy living.
Schedule online by clicking the button below and then select your location